Most Popular Service Vehicle Services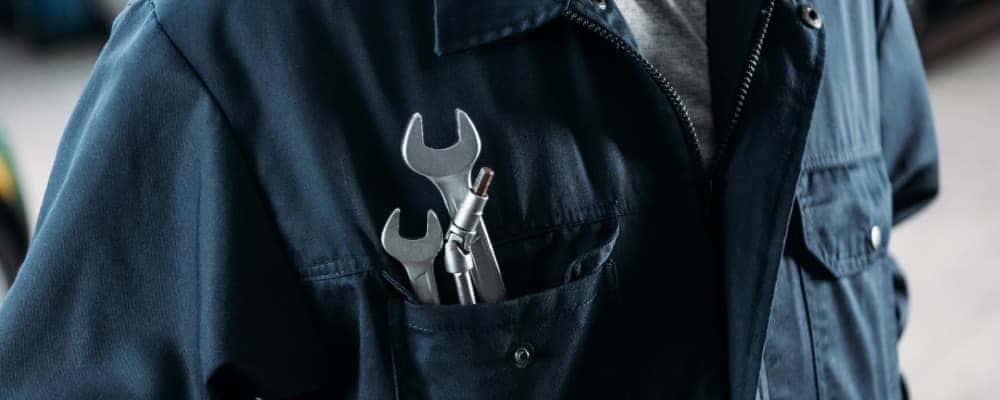 ---
Drivers in the Vidor area who shop with Donalson Chevrolet Buick GMC have a reliable source for routine maintenance obligations. Although our hard-working service technicians handle nearly every component repair on your vehicle from front to back, certain vehicle service options are ordered more frequently than others. These regular and more popular service tasks are recommended, and if neglected, can cause bigger issues down the road.
Remember, you can always schedule service online directly through our secure portal. All of the following popular vehicle services are part of our services.
Oil Change
Vidor drivers who need routine oil change services can count on Donalson Chevrolet Buick GMC to be there at the recommended date or mileage service. If you're using standard oil, you should have your filter and oil changed every 3,000 miles. However, if you're using synthetics, you're good for up to 7,000 miles, depending on the oil and manufacturer recommendations.
Wiper Blade Replacement
Notice your wiper blades squeaking? Are there little pieces of debris left behind from your blades flaking off? When your wiper blades start breaking down or you notice streaks or gaps in the coverage area, purchase your blades through our parts department and we'll install them for you.
New Tires
Your tires are one of the most important parts of your vehicle. Gas mileage, alignment, and other important areas of your vehicle are affected by your tire's condition. When your tread is low or you have a flat or blowout, we'll order the exact tire size if we don't have them in stock. In most situations, purchasing the tires through our parts department earns you free mounting and balancing.
Battery Replacement
All of the electronic functions of your vehicle depend on an efficient battery. This means everything from your ABS system, power windows, radio, alternator, and your vehicle's computer systems are all hinged on whether your battery is putting out enough power. We'll test your battery free of charge and provide a fair-priced replacement through our parts department. Our service techs even handle the installation free of charge.
Brake Service
You and your family's safety depends on the function of your brake system. Normally, the most routine brake maintenance is the replacement of worn-down brake pads. However, if Silsbee drivers allow their brake pads to wear down and the rotors and calipers will sustain damage. In this case, the rotors may need turning and machining at a fabrication shop. Most brakes are equipped with sensors that trigger a squeaking sound from the tire area when you AREN'T applying pressure to the brakes. You'll notice during slow stops at signs and lights if you listen closely. Don't wait until you hear squeaking when you apply pressure.
Allow Donalson Chevrolet Buick GMC to Handle These Popular Service Tasks
When you need any of these service tasks, contact the experts at Donalson Chevrolet Buick GMC and we'll get you in and out in no time. Feel free to relax in our reception area while you enjoy complimentary coffee and WiFi. Don't forget to check out our monthly service specials to save even more money at our top-tier service department.